REVIEWS

Read our Reviews on BBB
You Don't Have to Take Our Word for It!

Here's what some of our satisfied customers have to say about Jerry's Truck and Auto Service: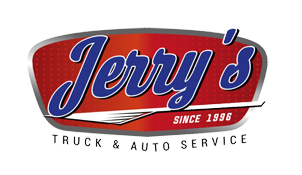 10/06/2023
An amazing experience once again, Jerry is the type of mechanic that truly cares about his customers and their needs. Every question was answered with the receptionist she has such a radiant energy that fills the shop. Prices can vary depending on what you need fixing but every time I get my car back from them it's like brand new!!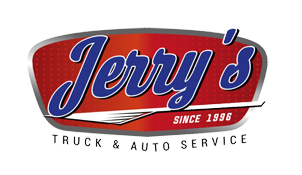 04/14/2023
I have been there several times and ever since it's my to go shop. The front desk ladies very knowledgeable on their job. Mechanics are very professional. Jerry always very courteous and gentle with customers.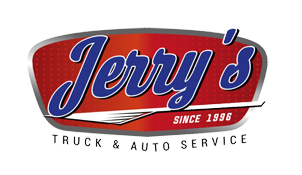 03/29/2023
Very honest with the customer and fair prices. If you need your car repair or if you just need routine maintenance, this is the place to go.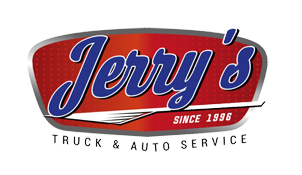 03/04/2023
Such nice people. Honest and friendly!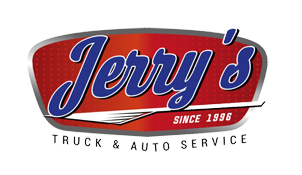 02/19/2023
After two visits in as many years, I'm heading in for a third time for a new problem with my vehicle. I feel confident that Jerry's will not over charge and that they will fix my transmission.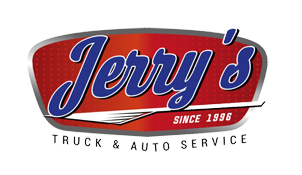 02/07/2023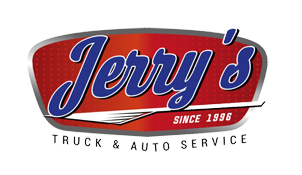 Car & Truck Care
01/03/2023
Excellent Customer Service Great Owners Solved Headlamp Issue Great staff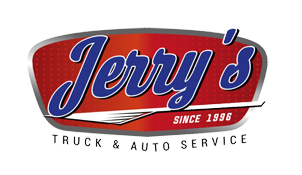 12/05/2022
Good and honest people. They have a personal touch offering coffee and quick service. What else would ever want from a repair shop. All excellent experience.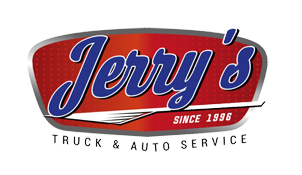 11/21/2022
Great service! They brought my car back to life!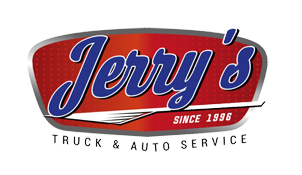 11/21/2022
Very professional and knowledgeable mechanics.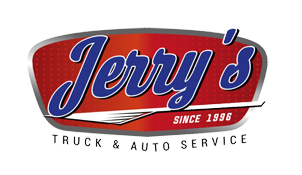 11/10/2022
This shop is great all around. Friendly staff in person and over the phone. Their service is great. Jerry is very knowledgeable in what he does. Takes his time to explain and goes out of his way to try and save you money. Good, great, fast service. Will definitely continue to bring my vehicles to him for service. Thank you, God Bless You, your family, your business.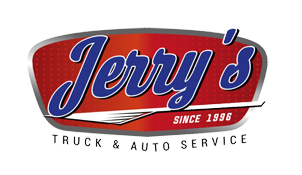 Brakes
, near
Laredo, TX
10/18/2022
We have been long time customers of Jerry's. This is my go to shop family owned, honest, always get great and professional service. From the front desk which is always courteous and helpful to there mechanics which are very knowledgeable. The owners are always on site and over see every job that gets done they take pride in getting the job done right. Jerry always personally explains the issues and gives you the best recommendations on your repair. I like the fact that they use quality parts and we all know that you get what you pay for if we go cheap. People always ask me recommend a mechanic I always say Jerry's they always ask how are the prices I say they are what they are reasonable. When your vehicle is broke down you don't have the option to tow it from shop to shop and get quotes on repairs so for me I take it the the shop I trust without a doubt. You can't put a price on an honest and knowledgeable mechanic shop. So if you read this far I know personally that Jerry's treats every customer with the same honesty. Recommend 110%!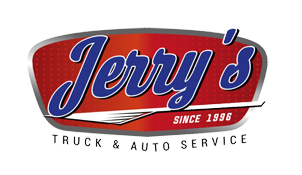 10/28/2022
(Translated by Google) They have treated me great. They put my Truck in for inspection and tried to fix it before I left for Mexico so that I would not have any problems on the way. The service has been very friendly and very pleasant, I recommend this place! (Original) Me an atendido de lo mejor devolada metieron mi Troka a revicion y an tratado de areglarlo antes que me fuera para mexico para Que no tuviera ningún poblema en el Camino y el servicio y la señora a sido muy antenna y muy agradable recomiendo ese lugar ??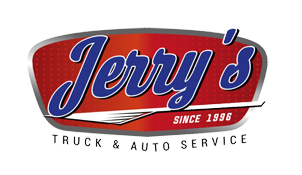 10/26/2022
Excellent customer service, good coffee and detailed explanation of work done! Thank you Jerry and Melissa!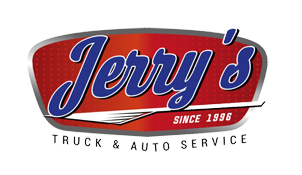 10/20/2022
Excellent service, fast, no nonsense, straight to the point, had me back on the road in no time, from now on my go to shop.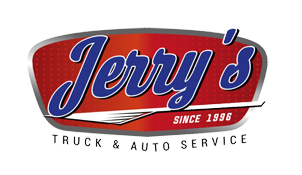 10/14/2022
This is the best shop ever. There's friendly staff. The job is very well explained. You really get awesome rates. I always recommend this shop.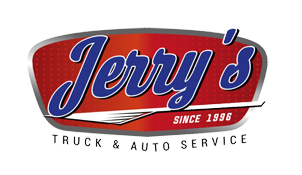 10/11/2022
Jerry always give his honest opinion, and provides a reasonable prices for service on my vehicle.

1SG Lincoln Brown Retired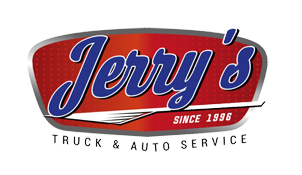 10/05/2022
Very professional, experience, friendly staff.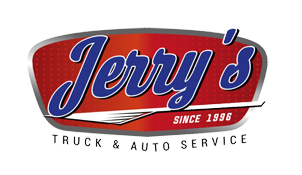 09/14/2022
Fast & friendly service. Highly recommended
I had a check engine light come on and after having autozone try to read the code they couldn't tell me what was the problem. Being new to Laredo I was panicked to find a auto shop. I'm always cautious when going to new mechanics. I have a 2008 Chevy Malibu. One of the only shops with reviews was Jerry's so I decided to check them out. The front desk lady was super nice. They were busy (good sign, right!) so I had to wait a few hours but I didn't mind. The owner Jerry explained that I had a crack on some pipe that was causing my O2 sensor to throw a code. I know a little bit about cars but not that much to know the name of the pipe lol but he did show me the pipe and it did have a crack in it. It wasn't expensive to fix so I was happy about that! I also told him about my car smelling like gas from time to time. He checked my fuel pump with a small mirror on a long stick and found a crack on the fuel pump and gas all over the bottom of my car. I agreed to have the fuel pump replaced. Once he took the fuel pump out he asked if I wanted to come outside and see it. I did. A small crack at the base of the fuel pump where the hose is connected. My whole fuel pump was soaked in gas!!!!! I am EXTREMELY lucky he found this. I just drove from California and paid $600 for maintenance before I left and they didn't catch this!!! I'm am so glad I made it safely. I can not thank Jerry enough! Yes it was expensive to replace as the part alone was about $300 (he has great prices, what I needed done was just expensive) but they went above and beyond to explain the process, cost and timeframe. He even showed me every item he replaced. Where it was damaged, what it does, and why it's important. I can not be more impressed! I have found my new mechanic here in Laredo and I would recommend him to anyone who ask!!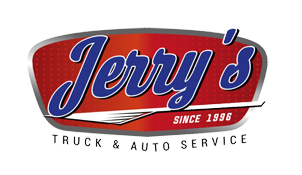 05/31/2022
Great service at a great price. Very reasonable and will stick to what's needed. No funny business! Loved it!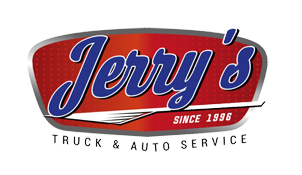 05/02/2022
Exelente taller y muy exelente atencion confiables en su trabajo 100% recomendado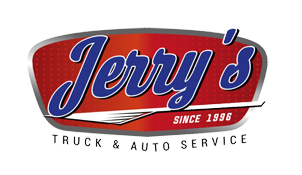 04/03/2022
Jerry is very humble. Phenomenal service!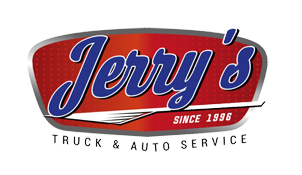 03/18/2022
I was having problems with my vehicle. I took it to Jerry's Truck and Auto Service and they were very attentive and their service was more than excellent. I highly recommend them. My truck feels like new. Thank you. Rodolfo Cabrera.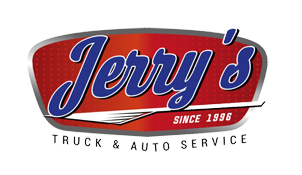 02/24/2022
We had an emergency that Jerry and his team were quick to address at the end of the day. The front office staff were helpful and understanding, and Jerry gave us an immediate solution. Can't say enough good things about Jerry's!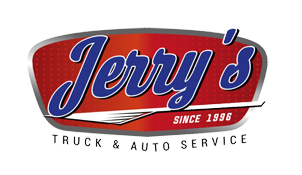 02/14/2022
The staff worked hard at getting our sprinter van back up and running for the road. Really appreciate the work that they put into it.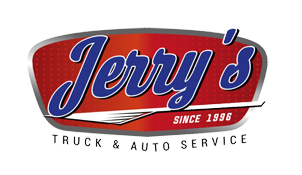 02/07/2022
Jerry's is really good place for a repair job. Melissa was very nice and professional and the prices were reasonable.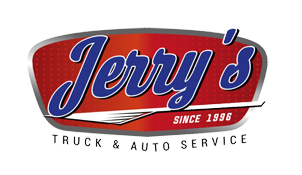 01/28/2022
Jerry's Is Simply The Best When It Comes To All Your Automotive Needs. I Can Honestly Say... From The Excellent Professional Staff At The Counter. To The Excellent Professional Knowledgeable Mechanics.. Truly Excellent Quality Service All Around..... From A Name You Can Trust!!! A+++ In My Book!!!!!!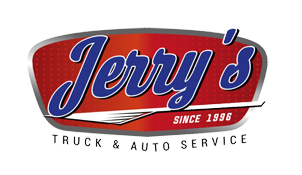 01/17/2022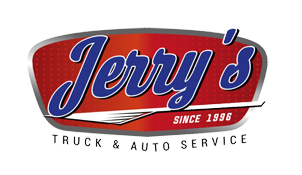 12/13/2021
(Translated by Google) Excellent attention (Original) Excelente atención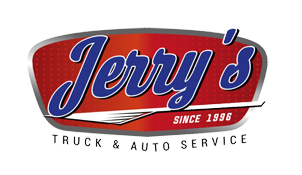 09/14/2021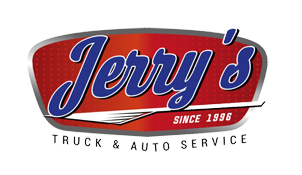 09/13/2021
Excellent overall service great communication from the front desk to Jerry himself. Jerry offers the best advice on your services and has experts in his shop. Don't hesitate! bring your vehicle here.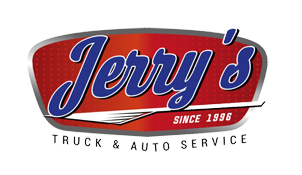 08/19/2021
Friendly and let's you know about the problem before any work is done.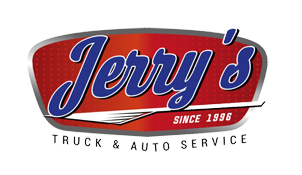 06/07/2021
This place is my home away from home. Friendly staff and very helpful. I wouldn't think of going anywhere else. Thank you Jerry!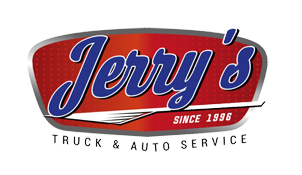 Electrical Problem
Electrical Services
, near
78040, TX
04/16/2021
Had no power steering and the computer was not connecting to the truck. Had to find electrical problem and they resolved the issue!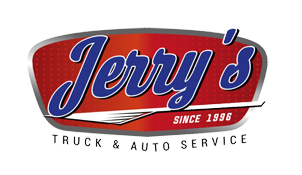 03/29/2021
Great service and very professional. We have been taking our vehicles for many years and never been disappointed. Really recommend Jerry's Truck and Auto Service.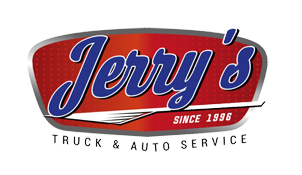 03/16/2021
Excellent service, I took my Yukon for regular brakes maintenance and issues with the AC..owner took the initiative to look up any manufacturer recalls and even set up appointment with a local dealer so I could take my vehicle for repair covered under extended warranty. He could have easily charged me to do the repair himself, but instead saved me several hundred dollars. Honest and fair prices- will definitely take vehicle back for upcoming maintenance and repairs!
Took my truck in for a oil sending unit replacement. Work was completed in a timely manner. Price was very affordable. Great customer service. Will go back.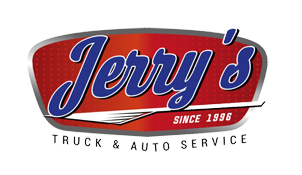 01/11/2021
We are pleased with their customer service. Our truck has a wheeling bearing bust and Jerry was able to fit us in his tight schedule. We were traveling from Mexico to Indiana. I am FOREVER grateful for this auto service!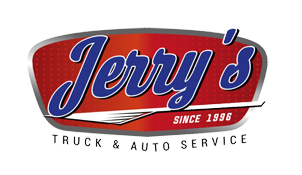 01/06/2021
Great Customer Service Freindly Staff Battery Problem Solved Luis Gomez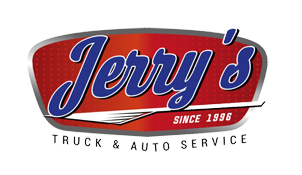 11/23/2020
Great service! Saved me a lot of time trying to figure it out on my own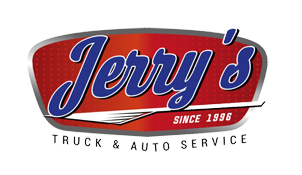 11/19/2020
Great service at honest prices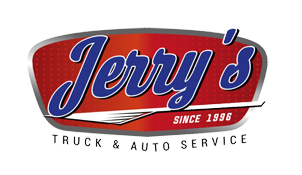 11/03/2020
Jerry's is by far the best place to take tour vehicle when you need repairs. They are very attentive, affordable, honest and polite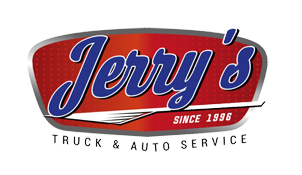 10/27/2020
Great service and honest, humble people. I wouldn't go anywhere else. Thanks Jerry and Melissa!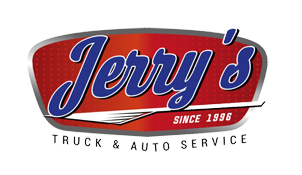 10/16/2020
Great Customer Service Freindly Staff Excellent Service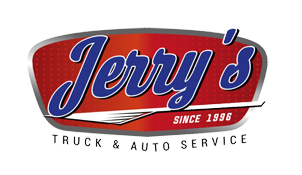 Laredo, TX
10/16/2020
If you have any questions concerning where to have your vehicle serviced, I recommend Jerry's Truck and Auto Repair. Preferring to trade with a Locally Owned and Operated Business; Jerry and his wife Melissa offer Quality and Friendly Service Using reliable replacement Parts. Their pricing and technicians are outstanding. I happily give this establishment a 5 Star Rating!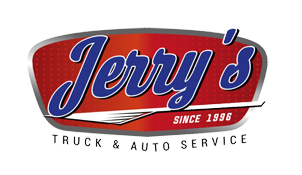 09/11/2020
Real reliable, good service and friendly!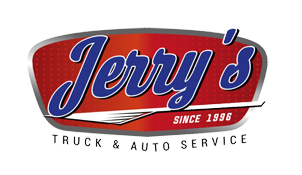 06/15/2020
Great service and quality work!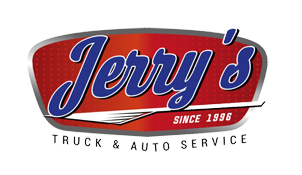 06/08/2020
Really polite and courteous attending their customers as quickly as they can.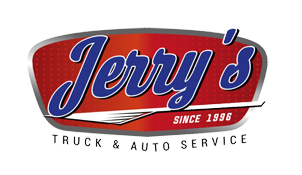 05/25/2020
Very good service and good friendly staff. I like how the owners comes to you and explain what was going wrong with your car and even shows you the part causing the problem. I recommended its kind of pricey but very good reliable job.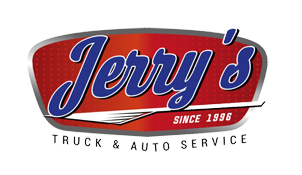 02/22/2020
osmar luiz teixeira teixeira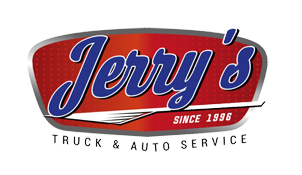 02/17/2020
Whether minor or major issues, this shop has always taken care of our family vehicles. We appreciate them very much. We wholeheartedly recommend their work.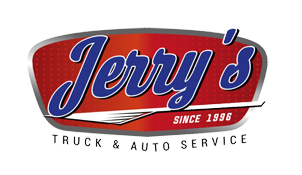 02/17/2020
Whether minor or major issues, this shop has always taken care of our family vehicles. We appreciate them very much. We wholeheartedly recommend their work.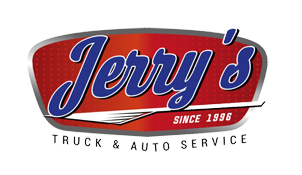 02/13/2020
Great Service. Fast and quick. Very helpful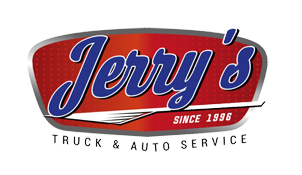 01/03/2020
They did a great job on my car. They were very courteous and family oriented. You don't see that in these days.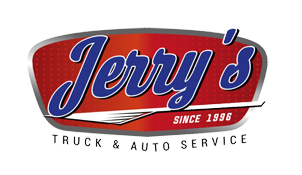 11/24/2019
Fast and friendly service at good price's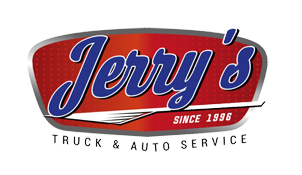 11/11/2019
Took in a Cadillac for some work. Had an unknown problem with my differential that other mechanics could not diagnose. They found the problem, drove it home the same day. The guys are professional and knowledgeable.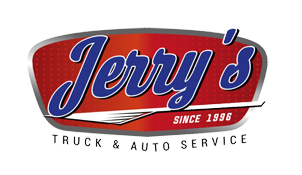 Friendly faces, professional mechanics, top quality customer service. Been to other Auto Service places before, but Jerry's is the place to go. My car had been broken down for a while and I had taken it to other places with any luck until I took it to Jerry's. My car is finally fixed after several 100's spent in other places, really wish I had taken it to Jerry's since the beginning! Needless to say, Jerry's is now where I will take my car.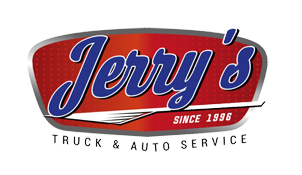 Great fast, friendly and honest service. Highly recommended.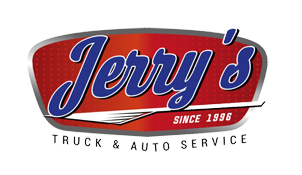 Excellent customer service and price. I had visited two previous shops with no results. Great job, highly recommend.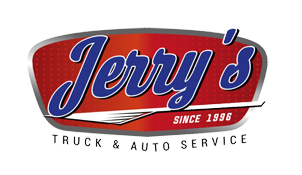 Trustworthy, reliable, proficient, honest, sincere, and expert mechanics. These are just a few of the words that describe the professionalism of Jerry's Truck and Auto Service. I highly recommend Jerry and his team for all your automotive needs.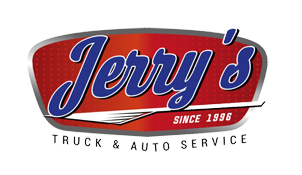 My family and myself have been lifelong customers for Jerrys Truck and Auto, and without a doubt, i can say, that we will not go anywhere else for the servicing and maintenance of our vehicles. A testament to them is the fact that I have had 3 dodge ram trucks that were sold with over 300 thousand miles on each of them, and they were maintained by Jerry and his staff. I never had to do anything drastic, and they maintained them and helped me get the most out of them. They are very reasonable in price, very professional, knowledgeable and will not do anything to your vehicle without discussing any and all possible options.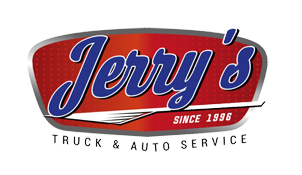 I have been taking my car to Jerry's for over a year and always get excellent service. The service is very quick and the staff is always very polite. Even though they don't do windshield wipers when I took to my car in for an oil change they went to the store bought the wipers and put them on for me. Highly recommend this place.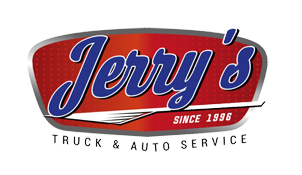 Took our truck, had the best experience! Jerry explained what was wrong, asked him if he could fix it, he said yes and HE DID!!! And got it back the same day! Thank you Jerry!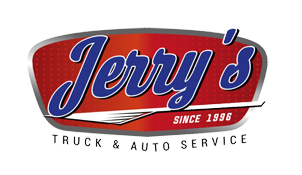 Never have I been to a place where they tell you about their products until now. These guys taught me the difference between oils where I have no knowledge about and they told me what I can get and can do to make my vehicle run right. JERRYS TRUCK & AUTO SERVICE is the place to be for any vehicle care you might need.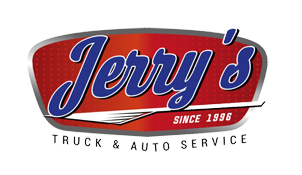 Great job, solved issue, and honest prices will return again.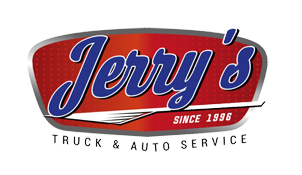 Great Customer Service Excellent Job on my truck recommend this business.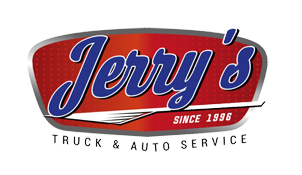 Great service & friendly staff!! I recommend Jerry's Truck & Auto.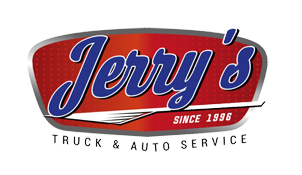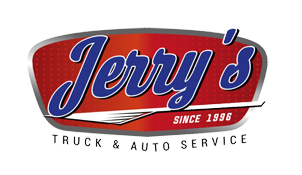 Love Jerry. Don't have to worry about my car there!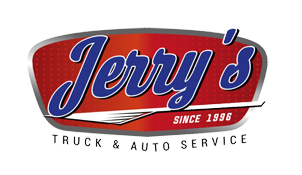 My malibu broke down near Laredo, Jerry fixed it in no time saved the whole schedule. Best mechanic I have ever been to, highly recommend.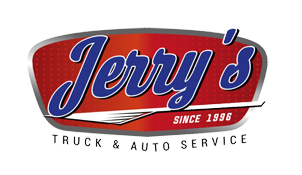 An amazing experience once again, Jerry is the type of mechanic that truly cares about his customers and their needs. Every question was answered with the receptionist she has such a radiant energy that fills the shop. Prices can vary depending on what you need fixing but every time I get my car back from them it's like brand new!!
Ms. Loyola
, 10/06/2023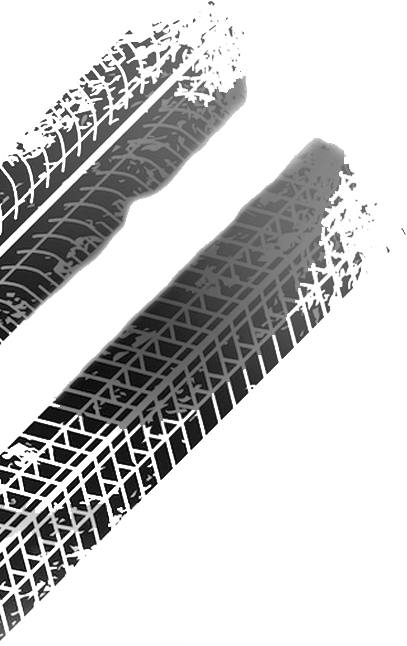 Get free Coupons
Take advantage of these great offers!